Central Plaza Redevelopment
Project Name
Central Plaza Redevelopment
Client:
Hines in partnership with the Peterson Group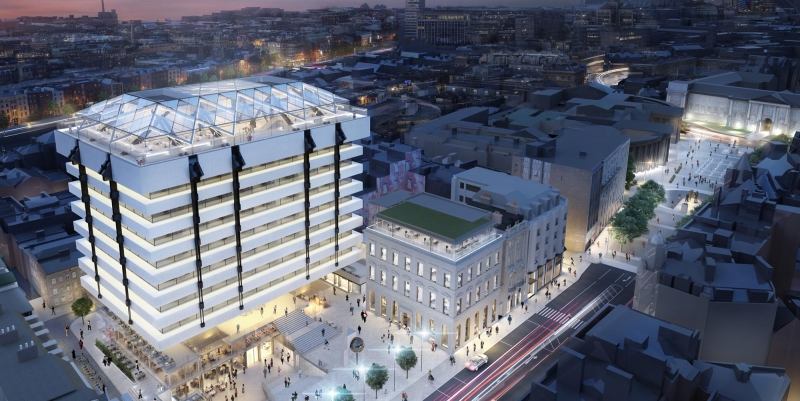 The Central Bank building was built between the years of 1971-78 and is a freestanding multiple-bay seven-storey high bank and office building over concealed basement, supported on double-height pedestal. The walls of the Central Bank are Granite faced concrete walls which are supported on external steel hangars. Redevelopment is well underway at the iconic Central Bank Building to revitalise the structure, to offer a dynamic new destination for modern workforces, shoppers and diners.
As part of the redevelopment, Irish Natural Stone was tasked with the refurbishment of the Granite cladding to tower core at both ground and first floor level. As part of this project, Irish Natural Stone oversaw the removal of the existing cladding for further inspection into its capability to be reconstituted. Extensive testing revealed that the redevelopment would need new cladding throughout due to mass stone failure as a result of the fixing methods previously utilised.
Irish Natural Stone conducted a rigorous selection process to ensure the quality of both the colour and finish of the stone was appreciative of the redevelopment project. Irish Natural Stone also ensured that the method of fixing was a highly engineered solution which would last for the entire lifespan of the structure, and carried out the expertly fitted cladding seen today.