Hope House Bath Refurbishment
Project Name
Hope House Bath Refurbishment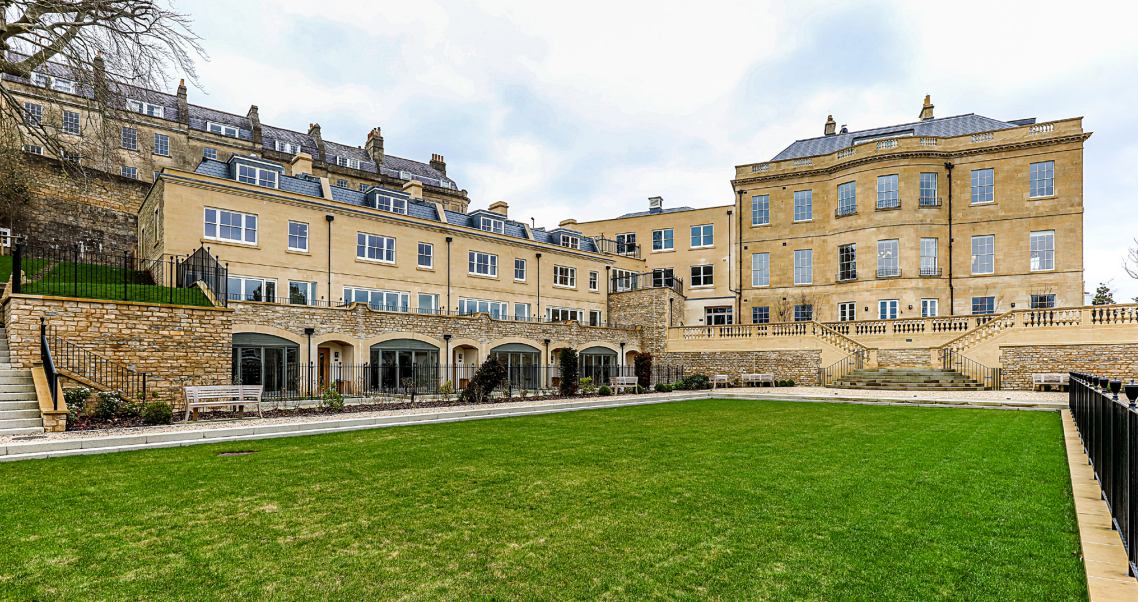 Hope House Refurbishment was a major redevelopment which occurred on a former school site and consisted of the construction of 54 new high end luxury apartments and houses. The project also included the refurbishment and adaptive-reuse of an existing grade II listed building – Hope House.
Irish Natural Stone were tasked to carry out all work to the existing stonework to Hope House, and this work consisted of the following:
– The raking and repointing of rubble walls on site with appropriate mortar
– The rebuilding of both:
o Rubble Walls
o Ashlar Walls with Stone Wall Capping
– Extensive repair work to the existing parapets on-site consisting of:
o The removal of existing stone parapets
o The recreation of the stone parapet balustrades and subsequent fitting of same
o Repair work to existing parapet detail, completed on-site
– The supply and fitting of chimneys to the existing structure
All material used in the Refurbishment of Hope House was Bath Stone sourced from Bath Stone UK. All production was carried out in Ireland and transported to site in the UK.