O'Connell Monument Repair and Refurbishment Works
Project Name
O'Connell Monument Repair and Refurbishment Works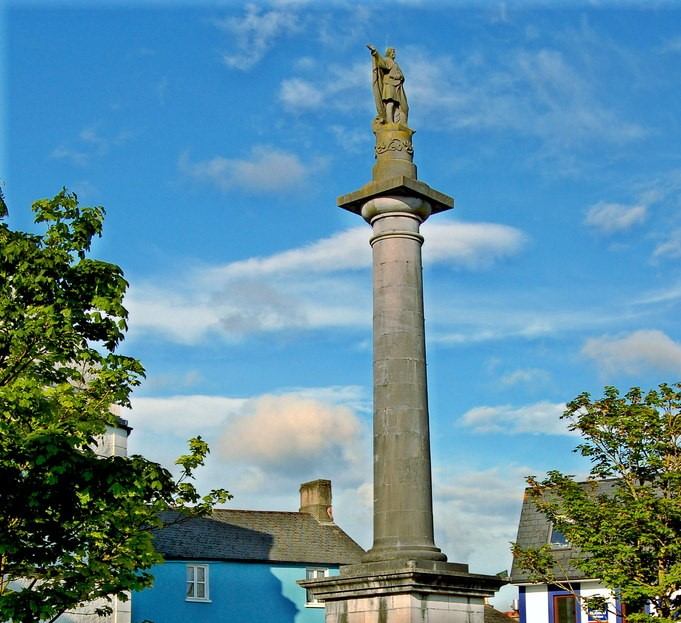 Standing over 22 metres, the monument of Daniel O'Connell was erected in 1867 and was executed by sculptor James Cahill. The monument is in the form of a Roman Doric Column set on a square-plan base and surmounted with a limestone statue of a cloaked figure. This statue stands on a drum decorated with a scroll of shamrocks.
Clare County Council became increasingly concerned regarding the safety and stability of the monument, due to high level cracking, and with the possibility that fragments might come loose. Irish Natural Stone were appointed as specialist contractor to carry out this intricate repair work to the monument. Due to Covid-19, the commencement of the Repair and Refurbishment Works to the O'Connell Monument in Ennis, Clare, was delayed until June of 2021.
The specialist repair work consisted of the following works:
– Sever delamination of the limestone statue posed a major concern in terms of public safety, and also for the monument itself. Where cracking and delamination was evident, highly skilled stonemasons were tasked with drilling and pinning the limestone statue, in order to reinforce the statue and eradicate delamination and further water ingress.
– The Abacus and Echinus sections of the Roman Doric Column were in a highly vulnerable state and immediate structural reinforcement was necessary to ensure the stability of the monument. These sections were reinforced, and a highly engineered limecrete flaunching detail was included to eradicate water ingress and provide adequate water runoff at these levels.
– Along the entire Roman Doric Column, all mortar joints were raked and repointed to limit water ingress into the structure. Various mortar repairs were also carried out on sections where stone failure was observed.
– The Square-Plan Pedestal underwent similar remedial works as the limestone statue and the Abacus/Echinus details, in order to stabilise and reinforce the monument.