St. John's Cathedral Restoration
Project Name
St. John's Cathedral Restoration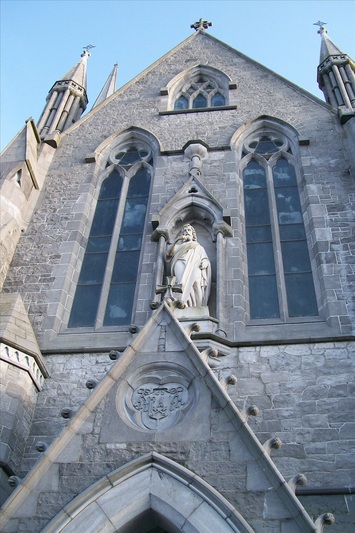 The Cathedral, which was built in the period 1856-1859, was constructed with local limestone at that time. Due to over 150 years of exposure to the elements, water ingress became more prevalent in the late 1990's and associated problems became numerous. Therefore an extensive restoration project ensued which ran from August 2001 – June 2003.
Irish Natural Stone was tasked with numerous stone repairs and replacements on the external façade of the Cathedral, which included:
Repairs to the Cross and Spire of the Cathedral
Four new Steep Pinnacles were created to highlight the transition into the Spire
Various repairs to ornamental stone elements such as Crosses was undertaken
Irish Natural Stone was also tasked with the supply and laying of the new floor to the Main Altar. This floor has a labyrinthine pattern in white marble within a polished limestone, and is based on a design by Michaelangelo. This particular design symbolises the path of Christian life, and Irish Natural Stone were privileged to be part of such an important aspect of the restoration and one with such intricate detailing.