St. Mel's Cathedral Restoration
Project Name
St. Mel's Cathedral Restoration
Client:
Diocese of Ardagh and Clonmacnois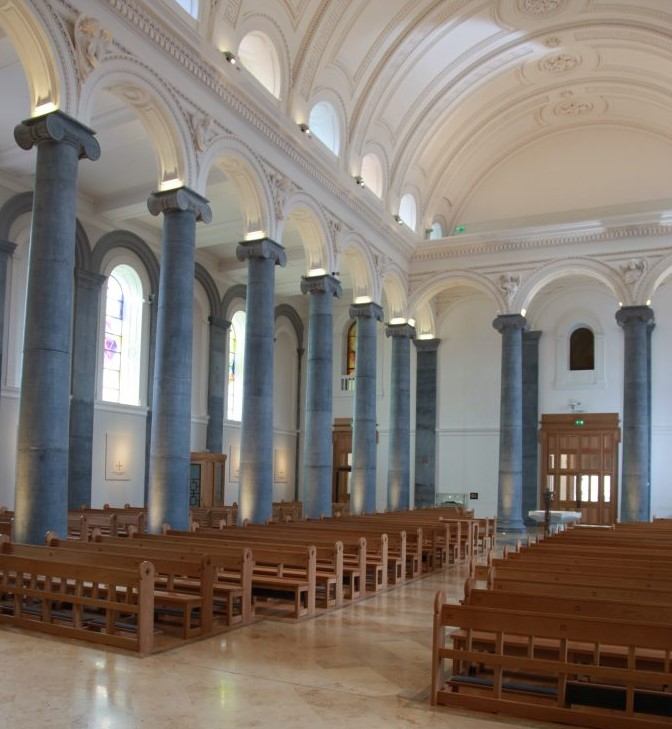 On Christmas Eve in 2009, a fire ravaged through St. Mel's Cathedral for almost two days. The aftermath of the damage resulted in a large restoration project requiring the highest level of expertise.
With St. Mel's being one of the finest Roman Catholic churches in Ireland, and being designed by Joseph B. Keane, it is a structure of huge importance. Therefore, the Irish Planning Department, An Board Pleanála, insisted on 'like for like replacement' on all necessary restoration work. The blaze severely damaged multiple elements of the structure, which included 28-structural ionic Blue Irish Limestone Columns.
Irish Natural Stone was sub-contracted to deliver on the replacement of these 28-structural Blue Irish Limestone Columns.
The restoration received several awards, including the Irish Building and Design Awards 2015 "Building Project of the Year" and "Interior Architectural Project of the Year": the RWI Architecture Awards 2015, winner of "Public Choice" award, Best Conservation/Restoration and Best Universal Design Project; the Fit Out Awards 2015, Conservation Project of the Year and overall Project of the year; and the Property Industry Excellence Awards 2015, Winner of Property Conservation Award.